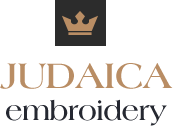 Our Silver Torah Ornaments, which includes Torah Breastplates, Torah crowns, Rimonim & Torah Pointers, are crafted in the finest renowned craftsmanships in Israel and beyond. Imbellish the sacred object, the Torah, with these lustrous silver Torah ornaments it so truly deserves.
All silver Torah ornament sets can be mixed and matched to your taste & budget.
View our individual selection of Torah crowns, Torah breastplates, Rimonim and Yad/Pointers for additional styles.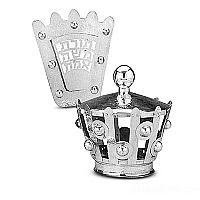 $9,950.00
Can't find the silver Torah ornament you are looking for? Contact us now to check availability for a specific Torah crown, breasplate or pointer you are interested in; we might have it available!

All silver Torah ornaments can be lacquered to maintain non-tarnishable. Contact us for an estimate.

Be sure to check out our Parochet & Ark Curtains, Torah covers & mantles, Bima & Amud Covers and Bein Gavras (flat Torah cover between readings) for an amazing selection!